Hampshire Cricket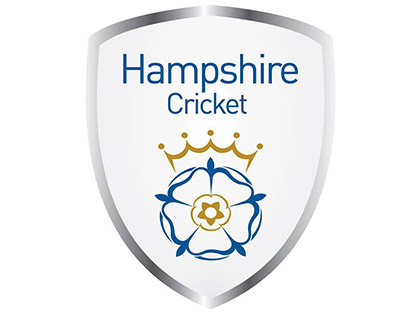 Hampshire Cricket was established in 1863 and its home is The Ageas Bowl. These days, Hampshire Cricket can count Internationally honoured players as well as some of the most exciting prospects in English cricket amongst its ranks.
Why Hampshire Cricket work with us:
"We have been using Physique Management as sole provider of our tape and medical supplies for a number of years. Their customer service, prompt delivery and the great value and quality of their Tiger tape products help us in delivering a high quality service to Hampshire Cricket and its players. Thanks for all the support."
- James Clegg, Lead Physiotherapist, Hampshire Cricket
How our partnership works:
Physique Management is the Official Physiotherapy Product Supplier and Tiger Tapes, Official Sports Tape and Strapping Supplier to Hampshire Cricket.
We provide the medical staff at Hampshire Cricket with the sports healthcare and physio products they need to help prevent and treat injuries as well as maintaining the health and fitness of their players.