Tiger Tapes - Official Sports Tape and Strapping Supplier to...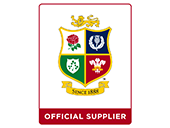 Tiger Tapes
FAQs
How do you apply Sports Tapes?
Using an elastic, glue-based adhesive, or cohesive tape, simply wrap the tape or bandage around the affected area to provide protection and support.
For in-depth tutorials, check out our Taping Technique Video Section. We have a range of techniques from shoulder stability to knee support, line out taping, hamstring, wrist, thumb and plantar fasciitis, plus much more!
How tight should you apply Sports Tapes?
Ensuring the correct tension is key to the tape's effectiveness, if Tiger Tapes are applied too loose then there will not be adequate support, conversely, tape that is too tight may cut off the blood or nerve supply.
Flexing the muscles when applying sports tapes can help ensure the correct tension is used, but it's best to seek professional advice to ensure what you're doing will see maximum benefit.
How much tape do you need to use?
The amount of strapping needed will depend on the area you are taping and the amount of support you need. Too little won't provide enough protection, and too much may reduce the mobility of the surrounding muscles.
As a guide, you should overlap each layer of strapping by ½ ideally. Our white Tiger Club Pro EAB rolls come with a thin guideline down the centre of each roll. This is to help facilitate correct over-lapping and even compression.
How long should you leave Sports Tapes on?
A physiotherapist or medical professional will tell you how long to leave your strapping tape on for. As a rule of thumb, a more rigid EABs or Zinc Oxide Tapes can last up to 2 days but is usually removed by athletes straight after activity, whereas kinesiology tape can last up to five days.
Can you leave Sports Tapes on overnight?
As long as it's comfortable and supportive then sports tapes may be worn overnight but we advise you seek the opinion of a medical professional.
Can Sports Tapes get wet?
Most of our Tiger Tapes sports tape are water and sweat resistant, meaning they can be worn for longer periods of time and worn while showering.
Trusted by many elite teams and used by Olympic venues in London 2012, Tiger K Tape is great for providing protection while in the water, just be sure to rinse the tape thoroughly to remove any chemical agents from the pool, then pat dry with a towel.
How do you prepare the skin for sports tape and strapping?
Before applying Tiger Tapes, it is best to prepare the skin for maximum adhesion and effect.
Cleaning the skin thoroughly can help sports tape adhere better by removing any excess oils. The Physique Sports Cologne is a great spirit base cleanser that removes dirt and oil, without stripping the skin.
If you have excessive hair, shaving the area 12-24 may also be beneficial.
Applying Underwrap can help protect the skin by creating a barrier underneath other tapes and bandages. It's a soft touch foam that prevents skin irritation which can sometimes be caused by adhesive strapping. This isn't essential but is great for harrier skin or sensitive skin.
How do you remove sports taping and strapping safely?
If possible, carefully remove the Tiger Tapes using bandage or tape scissors by placing them over soft part of the limb, then slide under the tape and cut.
Alternatively, gently peel from the top of the tape, working your way down in the direction the hair grows. Avoid 'ripping' the tape off as you may cause damage to the skin's layers.
Using a Tape Remover, such as the Mueller Tape & Tuffner Remover or the Cramer Tape Remover can help deactivate the tape's stickiness to quickly and effectively remove tape and adhesive, as well as any residue left on the skin. Eucalyptus, olive or baby oil can also help loosen the adhesive.
What do I do if I am allergic to Tiger Tapes?
It is very unlikely that an allergic reaction will occur, but should it happen, remove the tape immediately. If irritation persists seek medical help.
Applying Underwrap can help protect against sensitivity and reactions by creating a barrier between the skin and adhesive tape.
What are the most common tapes used in sport?
Elastic Adhesive Bandage – EAB such as Tiger Tear are an absolute kit bag essential! They're extremely versatile and can be used for everything from providing light support and compression, to protecting fingers, thumbs, wrists and ears, as well as securing Lifting Blocks and overwrapping Zinc Oxide applications.
Zinc Oxide Strapping – Z/O is a non-stretch tape that won't be beaten on support. It's the only Tiger Tape that provides immobilisation. It's great for ankle strapping, MCL/knee strapping, preventing elbow hyperextension, as well as thumb and wrist support. For the highest tensile strength, opt for Tiger Tan Tape Z/O.
Kinesiology Tape – Tiger K Tape is the professional therapists' choice of Kinesiology tape. It's designed to facilitate movement while providing dynamic support and enabling better neural feedback to help players recover from muscular and ligament injury, as well as easing tension, pain and discomfort. It's great for use on hamstrings, adductors, lower backs and calves. Tiger K Tape is also available in 32m clinic rolls.
What is the difference between kinesiology and conventional sports tapes?
Conventional sports tapes such as Tiger Tape Zinc Oxide, Tiger Tear EAB, Tiger Club EAB and Tiger Rip Cohesive are supportive tapes. They are typically applied to athletes to provide support and prevent injuries, or to totally immobilise joints. They are usually applied prior to sport or activity around the wrists, hands, ankles, knees, shoulder and feet and are removed once finished.
Kinesiology tape, such as Tiger K Tape on the other hand, delivers dynamic support and better neural feedback, while maintaining safe movement. When applied, it lifts the skin and soft tissue away from the muscle to allow increased blood flow and lymphatic drainage which can eventually lead to pain relief. Unlike the rigid athletic tape, kinesiology tape can be worn for 4-5 days.
What do the different colours of Tiger K Tape mean?
Our Kinesiology Tape is available in a variety of different colours, however which one you chose is down to individual preference. There is no physical or chemical difference between each type.
For our in-depth instruction page on Kinesiology tape techniques using Tiger K Tape, please take a check out our Kinesiology Tape Techniques
Is kinesiology tape safe to use while pregnant?
Tiger K Tape is a drug-free and safe option to help with pregnancy-related lower back pain.
Before applying tape during pregnancy, we advise you to seek the advice of a medical professional.
For our in-depth instruction page on Kinesiology tape techniques using Tiger K Tape, please take a check out our Kinesiology Tape Techniques
Can Tiger Tapes be reused?
Yes, Tiger Rip Cohesive and Tiger Rip Lite can be reapplied or reused.
Because cohesive bandages don't rely on adhesive for its sticking properties, it does not lose its stick so if you don't get the application right the first time, you can just unpeel it and try again. It is not advised to re-use other Tiger Tapes.