TAPING & STRAPPING
With so many sports tapes and accessories available on the market, we've put together this quick and easy guide to ensure you find exactly what you're looking for.
Our passion and proficiency for taping and strapping has grown after dedicated research along with feedback from our customers, enabling us to develop the ultimate range of sports tapes that deliver the best results. Don't just take our word for it, check out some of our reviews below!
Strong and ridged, ideal for heavy use sports applications.
Serrated edge and easy tear, both width and length-ways.
Ideal for long term application or for more robust injury prevention.
Lightweight cotton bandage with a strong adhesive.
Used to support weak joints and muscles or as a stretch compression bandage.
Ideal for supporting ankles, wrists, fingers, thumbs etc.
Lightweight with an excellent, strong adhesion and easy to tear and unwind design.
Crinkled textured fabric makes it a great line out strapping.
Great for a firm support strapping around ankles, knees and thigh areas.
Ideal as a compression wrap or fixation bandage for padding and cold packs.
A great alternative to EABs or Zinc Oxides.
Designed to stick to itself, eliminating the need for underwrap or sprays.
Can be wrapped as tight as you'd like.
Stays in place, doesn't move or slip.
Click here
A rehabilitation tape designed to enhance the body's natural healing process.
Ideal for preventing injuries, easing pulled muscles and joints, reducing bruising and swelling, supporting lymph flow and blood circulation as well as improving posture and alignment.
Very lightweight foam material without adhesive, applied to the skin prior to sports tapes to provide a protective barrier.
Helps prevent skin irritation and chaffing and makes tape a lot easier and more comfortable to remove.
Pre-tape adhesive provides a sticky surface helping tapes grip even better to the skin and last even longer.
Tape remover is an ideal solution for removing sports tape, bandages and adhesive sprays from the skin without leaving a sticky residue.
A vital part of any physio bag or treatment room.
Our range features strong, durable bandage Scissors, perfect for cutting or resizing tape.
Plus, TufCut scissors which are strong enough to cut through clothes in an emergency.
Tiger Tapes - Official Sports Tape and Strapping Supplier to...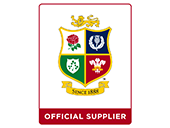 Related Product Reviews
Don't just take our word for it. See what our customers say about our products.