30% OFF diPulse Range
DiPulse products take a completely innovative approach to electrotherapy, making optimum use of the science behind NMES to offer a complete range of products that can satisfy every need.
Get 30% OFF ALL diPulse products!
Offer until promotional stocks last.
diPulse SmartBelt Kit
BUILD | PREVENT | RECOVER
What is the diPulse SmartBelt Kit?
The SmartBelt Kit is a highly adaptable training aid that provides targeted neuromuscular stimulation of the abdominal muscles. The dual feature offers sensory stimulation to a tired lower back when reversed.
Powerful App Control
The powerful smart phone app (IOS / Android) offers the user greater diversity and flexibility allowing you to select, download and engage in specific training programs based on your training needs and applications, extending to a multitude of health and fitness programs as well.
From pre-warm up, to Combined Muscle Training (CMT) and warm down, you can select full body NMES stimulation for warm up and cool down with the sports tech gear, to two functional muscle groups in CMT training or where required, isolated individual muscles for focused muscle stimulation and treatment.
Additionally, the extensive dashboard summaries all the information needed to see training progress and performance improvement captured from the heart rate sensor and related integrated stimulation modules. This allows you to track, monitor and enhance your personal training development whilst retaining muscle health, elasticity and improved muscle recovery.
Features and Functionality
2 in 1 - reversible abdominal muscle stimulation and lower back sensory stimulation
Can be integrated with CMT (Combined Muscle Training)
Reusable due to the dry carbon electrode
Unisex
Download specific programs via your smartphone App
Fully intuitive smartphone App controller
Up to 8 hours of battery power from a single charge
What's In the Box?
1 SmartStim Module
1 Smart Belt
2 Extensions
1 diPulse Case
1 User manual / Disclaimer / Warranty Card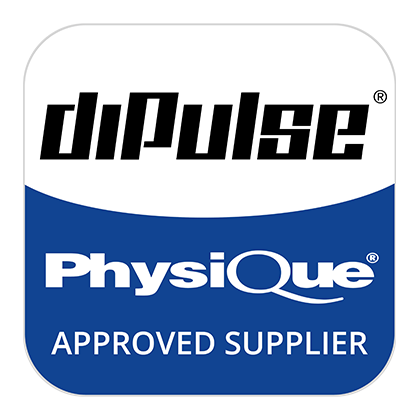 Official and certified UK dealer
2-year warranty on all diPulse products
All in stock and available for next day delivery
Contact us for advice or more information
Customer Reviews for diPulse SmartBelt Kit
Delivery – Tracked and insured service
Your order will be despatched same day when ordered before 3pm (Mon-Fri).
Delivery Zone
Delivery Rate
Next Day Delivery (Mon-Fri) UK Mainland Order by 3pm only

(excludes weekends)

£7.99 inc. VAT
2-3 Days Delivery (Mon-Fri) UK Mainland Order by 3pm only

(excludes weekends)

£3.98 inc. VAT
Saturday UK Mainland Order by 3pm Friday
£9.98 inc. VAT
Sunday UK Mainland Order by 3pm Friday
£9.98 inc. VAT
Non-Mainland UK (2-3 Days) N.Ireland, Eire, Scottish Highlands, Channel Isles, IOM
£11.99 inc. VAT
Europe Zone 1 Belgium, France, Germany, Luxembourg, Netherlands
£20.39 inc. VAT
Europe Zone 2 Austria, Czech Republic, Denmark, Italy, Slovakia, Spain
£32.39 inc. VAT
Saturday AM UK Mainland Order by 3pm Friday
£23.99 inc. VAT
Before 10.30am Next Day UK Mainland Order by 3pm

(excludes weekends)

£19.19 inc. VAT
Before 12 Noon Next Day UK Mainland Order by 3pm

(excludes weekends)

£13.19 inc. VAT
Returns
We understand ordering online doesn't always work out and we're here to help. If you need to return an item we'll happily offer a refund or exchange as long as this is within 28 days of delivery, in its original packaging and you have proof of purchase. Please read our returns policy and instructions here.